Southwark Council has accidentally published the details of its deal with global property giant Lend Lease for the £1.5bn regeneration of the Elephant & Castle.
A redacted version of its confidential regeneration agreement was uploaded to the council's website as part of its compulsory purchase proceedings against remaining residents on the Heygate estate. But a classic schoolboy error has left it possible to copy and paste the blacked-out text straight out of the redacted document.
The unintentional revelation comes after lengthy proceedings to censure an opposition councillor, who claimed the agreement was poor value for money after it was signed in July 2010. The council leader's response at the time was that land value payments had been reduced in favour of a guarantee of 25% affordable housing. However, the recently approved Heygate plans propose just 79 social rented homes out of a total 2,535.
The document shockingly reveals that Southwark Council is set to receive just £50m in return for the 22 acre site (See pages 6 & 10 of the Agreement – (Heygate Headlease Premium £46m + Rodney Rd. Headlease Premium £4m). Other documents show that the council has already spent £65.5m on decanting the estate and progressing the redevelopment (See paragraph 50(ix) of Lend Lease's appeal to the Information Tribunal). This means it will be making a significant loss on the redevelopment of the site. The agreement does give the council a share of overage (profit left over after the developer has taken a 20% priority slice), but a report from the District Valuer shows a viability gap such that there is unlikely to be any overage(see para. 150-153 of Officer Report 12/AP/1092).
Critics of the scheme are claiming that the council's political administration has sold the Elephant short in order to gain political advantage in honouring its manifesto pledge to deliver the regeneration after years of stalled negotiations. Others are pointing towards council leader Peter John's cosy relationship with the global property developer.
The £50m sale price is astonishingly low considering that the council's own draft CIL viability study estimated a gross development value of £990m for the Heygate site, and estimated that Lend Lease stands to make a £194m profit before any overage profit is shared.
Comparisons with other development sites at the Elephant show that the council is receiving well below market value for its land interest:
The neighbouring Oakmayne/Tribeca Square 1.5 acre development site exchanged hands on the open market in 2011 for £40m – just £10m below the council's deal for its 22 acre site.
The regeneration agreement also discloses that there have been no conditions written in to avoid the practice of 'land banking': this is where a developer sits on an empty development site for years, which appears on its balance sheet as an asset and is used as collateral to help keep financing low for other projects. In doing so, it also profits from purchasing land when prices are low and waiting for an upturn in the market before it capitalises on its investment.
Lend Lease is a seasoned professional at negotiating with inept public authorities, and has a long list of white elephants in its portfolio: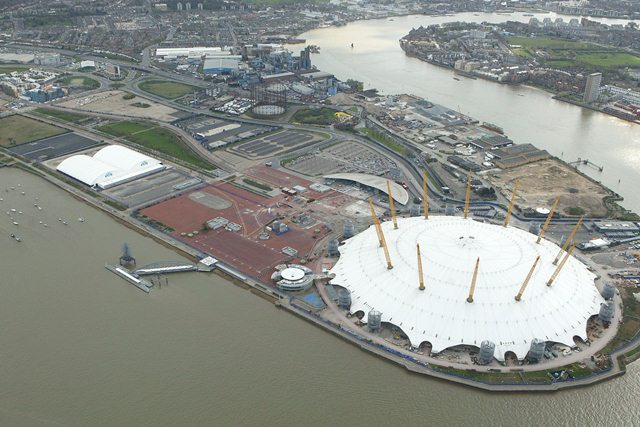 In 2002 Lend Lease was given the Millenium Dome and 170 acres of development land at Greenwich Peninsula. There was no fee, instead the Govt would have a share in the profits. However, a similarly precarious overage agreement was written up giving Lend Lease a priority £30m slice leaving little room for overage. Needless to say the Dome was sold on for £24m in 2009; the 170 acre surrounding site still hasn't been developed; in 2012 Lend Lease sold its stake in the scheme for £100m having built just 239 of the 10,000 new homes proposed; a report following a National Audit Office investigation shows that there is going to be little chance of any overage.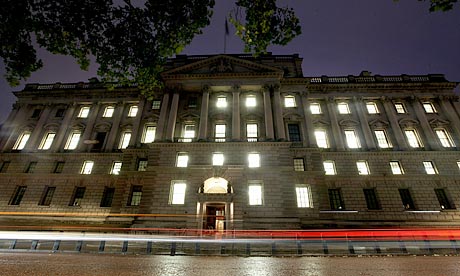 In 2002 Lend Lease completed its PFI contract for the refurbishment of the HM Treasury building, which sees it receive around £3m per month rent from the Treasury to stay in its own building.
It is unknown how much profit Lend Lease earned from completing the Olympic Village contract; however its profits rose by 28% in the year it was completed, and it is known that the contract has now cost the taxpayer a total of £275m.
In April 2012 Lend Lease was convicted of fraud and fined $56m US Dollars for over-billing authorities on public contracts in New York.
In December 2012 legal action was instigated after Lend Lease disputed a profit sharing overage agreement at its Barangaroo development in Sydney harbour.
According to its Aug 2012 annual financial report, Lend Lease made $527m AUD - (£346m) profit before tax, and $620.8m AUD - (£334m) profit after tax in the financial year 2011/12.
The revelation confirms what Better Elephant has been saying all along: Southwark has signed a really Bum Deal!
In the meantime the council have removed the badly redacted document from its website, but it has begun to appear in full unredacted form in other places including:
Private Eye: http://www.private-eye.co.uk/sections.php?section_link=rotten_boroughs&
Southwark Notes: http://southwarknotes.wordpress.com/2013/02/04/council-leaks-southwark-lend-lease-confidential-regeneration-agreement/
Peoples' Republic of Southwark: http://www.peoplesrepublicofsouthwark.co.uk/hold-news/news/2744-heygate-is-worth-how-much
The blunder has led to extensive media coverage including the following articles:
http://www.london-se1.co.uk/news/view/6595
http://www.bdonline.co.uk/news/heygate-sold-for-%C2%A350m-council-blunder-reveals/5049823.article
http://www.independent.co.uk/news/uk/home-news/15bn-revamp-of-sink-estate-reveals-social-cleansing-plan-8482307.html
http://www.24dash.com/news/local_government/2013-02-04-Blundering-council-accidentally-reveals-secret-Heygate-papers
http://www.bbc.co.uk/news/uk-england-london-21338296
http://www.newstatesman.com/2013/02/southwark-accidentally-leaks-confidential-information
http://southwark-libdems.org.uk/en/article/2013/656863/release-of-secret-heygate-papers-shows-deal-was-rushed
http://www.standard.co.uk/news/london/elephant-and-castle-estate-revamp-ripped-off-taxpayers-8482794.html
http://www.dailyshame.co.uk/2013/02/satire/southwark-council-social-cleansing-project-looking-good-say-suddenly-rich-councillors/
http://www.urban75.org/blog/elephant-and-castle-regeneration-outrage-2535-new-homes-and-just-79-social-rented-units/